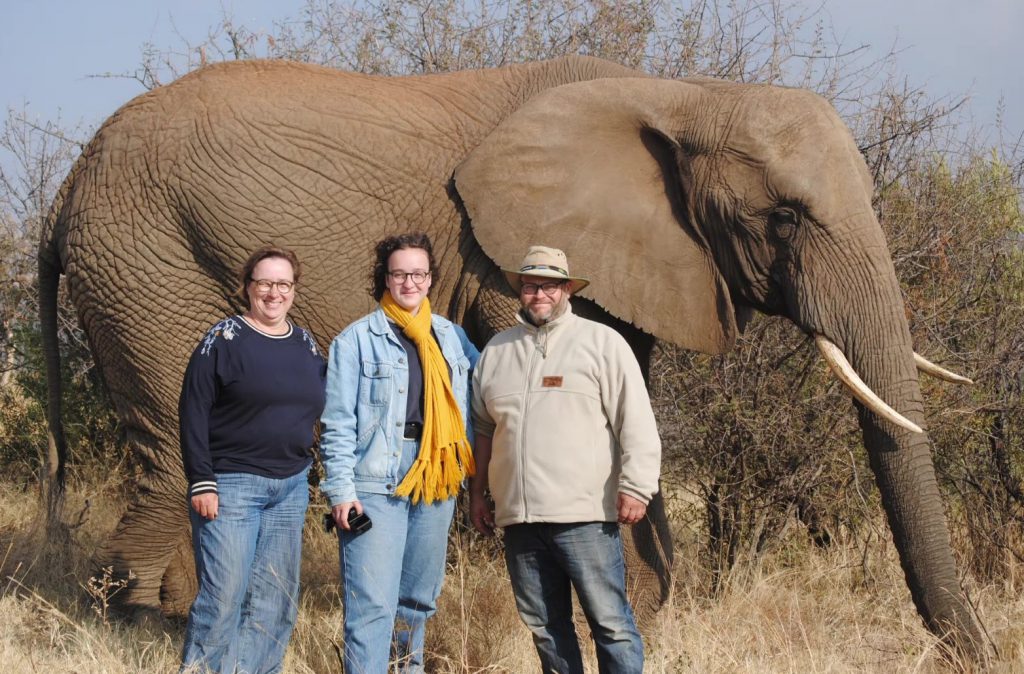 An exklusive Unimog Tour:
U1700 double cabin and our U416 "Ossewa" from 1.363 € per person
From southafrica pretoria to the south of mosambiqueand back via eSwatini (Swaziland)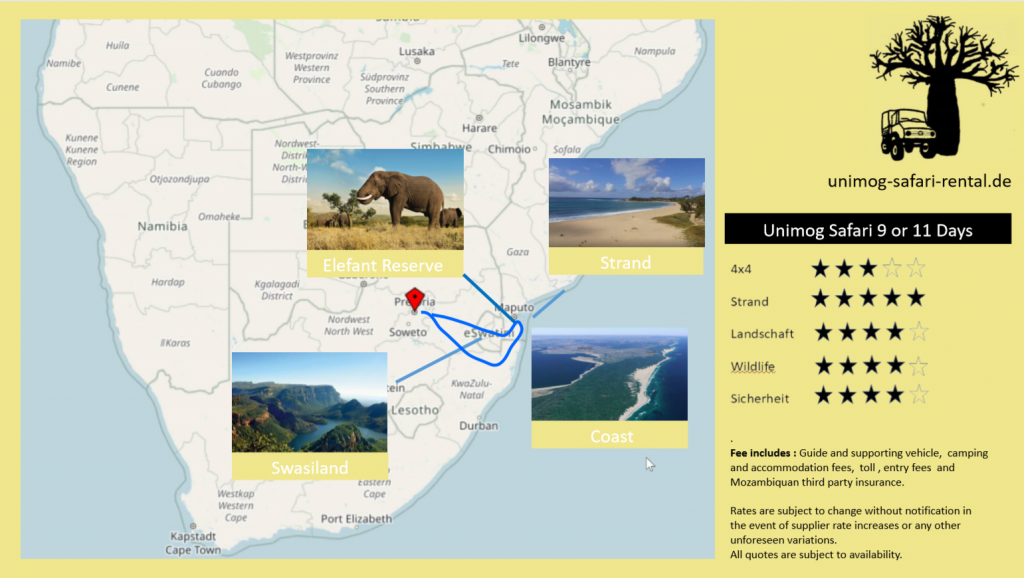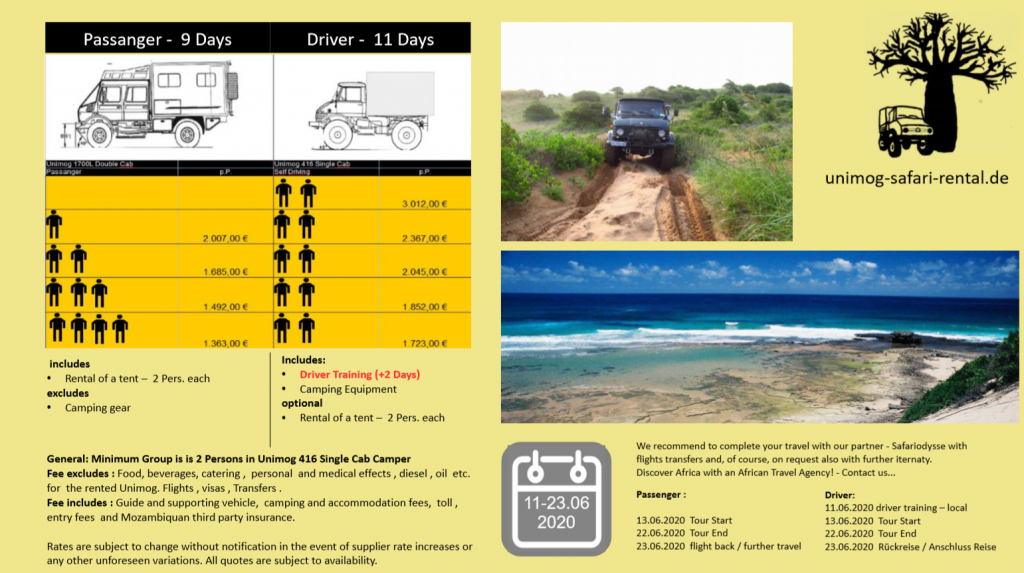 Fee includes : Guide and supporting vehicle, camping and accommodation fees, toll , entry fees and Mozambiquan third party insurance.
General: Minimum Group is is 2 Persons in Unimog 416 Single Cab Camper
Fee excludes : Food, beverages, catering , personal and medical effects , diesel , oil etc. for the rented Unimog. Flights , visas , Transfers .
Rates are subject to change without notification in the event of supplier rate increases or any other unforeseen variations. All quotes are subject to availability.
We recommend to complete your travel with our partner – Safariodysse with
flights transfers and, of course, on request also with further iternaty.
Discover Africa with an African Travel Agency! – Contact us…