Safari Odyssey [en]
africa insider travel agency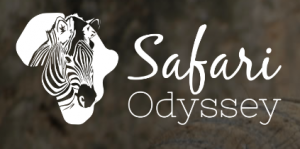 Travel agency
 Africa Insider //  4×4 camps //  expedition Services //  Experience in many countries of southern Africa

As owner-managers for the past 21 years, creating tours to all destinations in the world and as travellers ourselves, we are extremely aware of the possible pitfalls one can experience travelling to new destinations and the frustrations of having a holiday that could go wrong. As South Africans and having travelled by vehicle to many of the African destinations we represent, we understand the working of the different countries and the suppliers.
With over a 140 year's (combined consultant experience) within the travel industry Safari Odyssey has come a far way in there 21 years of planning memorable vacations for honeymooners, families, adventure seekers looking for their place in the sun or experiencing gourmet delights while on safari.
Starting off 21 years ago with just 2 staff we have grown to 9 staff members, winning numerous awards from most increased growth to top supporter on most of the airlines from SAA, Emirates, BA, Lufthansa to tour operators, The Holiday Factory, Beachcombers as well as Car rental companies, Avis, Bidvest Car Rentals.
The travel industry has changed radically over the years and is still changing on a daily basis. It is with this in mind that part of our success is adapting to change, the need to diversify, specialize and become more involved in the ever changing technological travel environment is of vital importance to the long term sustainability of our business and to offer our clients what they need.
Safari Odyssey offering a complete travel package from airline tickets, accommodation, vehicle rentals, travel insurance and all tour suggestions and bookings, with the backing of a 24/7 emergency service if needed we are confident in giving peace of mind travelling. With the added security that we are an official IATA agency and also affiliated to ASATA the natural choice is to book your trip with Unimog Safari Rentals and Safari Odyssey as their preferred partner.
Tel: +27 72 155 1107
Location: 354 Hippo avenue, Zwartkop x7, Centurion SOUTHAFRICA
Email: info@safariodyssey.com